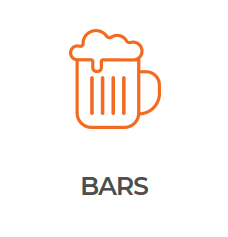 Putting a bar in your basement is a great way to dramatically increase the usability and value of the space, not to mention make for some great parties. Designing the perfect bar for your basement means considering a lot of technical aspects, such as design, waterproofing analysis, plumbing, insulation, and electric just to name a few. What features does your project require? For instance, do you want a wet bar with a sink, ice machine, refrigerator, and other applicable appliances? Or do you just want a simple area with shelving to hold your bottles and a wrap around counter with bar stools for watching TV? What about recycling bins to keep you from having to constantly make trips upstairs? Whatever you decide, every detail that is important to you, is important to us.
With our interior design assistance and free consultations at Basement Finishers, we can help you create a unique bar area you and your loved ones can enjoy over and over again. We will help you realistically look at you basement's current layout, and determine what your best options are as far as being efficient with the use of the available space, plumbing and electric capabilities, and overall design concepts. Plus, we will help you choose the right products and materials for the job, and use only the highest quality flooring, lighting, ventilation, and more to ensure water damage, humidity, and other common basement challenges never interfere with your ability to enjoy your new bar. After all, our insightful experts at Basement Finishers offer more than 70 years of combined industry experience in the construction, water restoration, mold restoration experts, and HVAC industries, making us reputable professionals in all things home improvement. And that means, while our team focuses on ensuring the durability and longevity of your new bar, you can spend more time focusing on the actual décor and personal touches that are going to make your distinct new space your very own!
So, if you're ready to finally turn your unused square footage into a spectacularly well-stocked saloon, don't skimp when it comes to selecting your basement finishing specialists. Choose Basement Finishers! Not only are we confident we will succeed in surpassing your expectations regarding the actual construction and finishing touches of your new bar, we may even be able to help you save in the process!